SAPS Plant Science Summer School
For post-16 Biology Teachers – 25th – 28th June 2023, York 
This course initially developed with the National STEM Learning Centre gives a select group of post-16 biology teachers the opportunity to join a plant science summer school hosted by some of the leading lights in plant science.
The programme aligns with the Gatsby Plant Science Summer School for biology undergraduates also giving the participants an opportunity to engage with 1st year undergraduate bioscience students, along with tutors and researchers from various UK universities. Taking part in inspiring practical workshops, contemporary plant science research updates and discussions on the importance and relevance of plant science will help further participants' subject knowledge and provide inspiration for the development of their resource.
Inspired by the sessions, we will support you, both during the summer school and afterwards, to produce a new teaching and learning resource relevant to post-16 biology specifications. In time, these resources will be disseminated via the SAPS website and the ASE Annual Conference to engage teachers and students and inspire and motivate future plant scientists. The resource is to be drafted by November 2023.
Course outcomes
You will be able to:
demonstrate new knowledge and understanding of plant science topics
discuss scientific issues and controversies related to contemporary plant sciences
identify stimulating contemporary plant science ideas, practical activities and resources and use these to develop inspiring teaching approaches
support, advise and encourage post-16 biology students about plant sciences at university
Lectures by:
Dr Eirini Kaiserli, University of Glasgow
Dr James Locke, Sainsbury Laboratory University of Cambridge
Dr Yoselin Benitez-Alfonso, University of Leeds
Professor Diane Saunders, John Innes Centre in Norwich
Practical workshops
Plant Pathology – Track pathogen infections with FERA scientists using PCR and identify common plant pathogens
Cell Biology – Use confocal microscopes to experience real-time cell processes visualised with fluorescent proteins
Plant Development – Unravel the secrets behind the spiral and body form patterns, programme your own flower plan and re-create plant forms in-silico
Plant ID – Experience a foolproof way to identify and plant to family level and practice your field ID skills
Bursaries are available for non-fee paying (state) schools. To receive an application form or to find out more, please email us at saps@botanic.cam.ac.uk
You can read more about the Gatsby Plant Science Summer School for undergraduates here: www.gatsbysummerschool.org.uk  (Please note that the end date for undergraduates differs from the course end date for teachers.)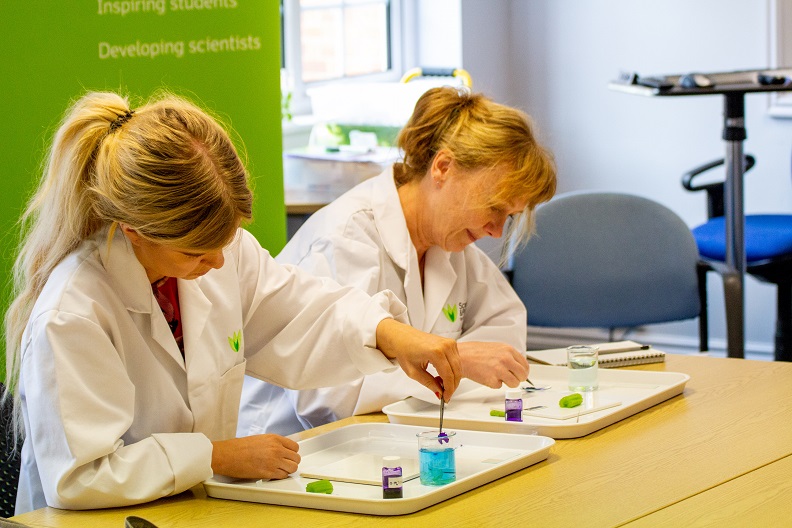 Receive the latest resources and updates
Get half-termly email newsletters with new resources, CPD opportunities, plant science news and inspiration.
Sign up now