Newsletter February 2021
In this edition of the SAPS newsletter we bring you updates to our distance learning webpage, a news story on the surprising distribution of moss and event news from the SAPS Team…
Distance learning
We have added to the resources on our distance learning webpage. The resources contain a mixture of videos, animations and practicals that can be used outside of the school lab for remote and online learning and home schooling. Grouped by the anticipated age of the students, you will find some resources are appropriate for different age ranges, depending on the ability of your students or the availability of equipment. Click here to view the resources which includes our new resource for GCSE students, 'Selective Breeding and Genetic Engineering'.
We would really like to hear from you about any ideas you have had for plant-based distance learning. Please do get in touch via the This email address is being protected from spambots. You need JavaScript enabled to view it. or on our social media channels if you would like to share something with us and other SAPS Associates.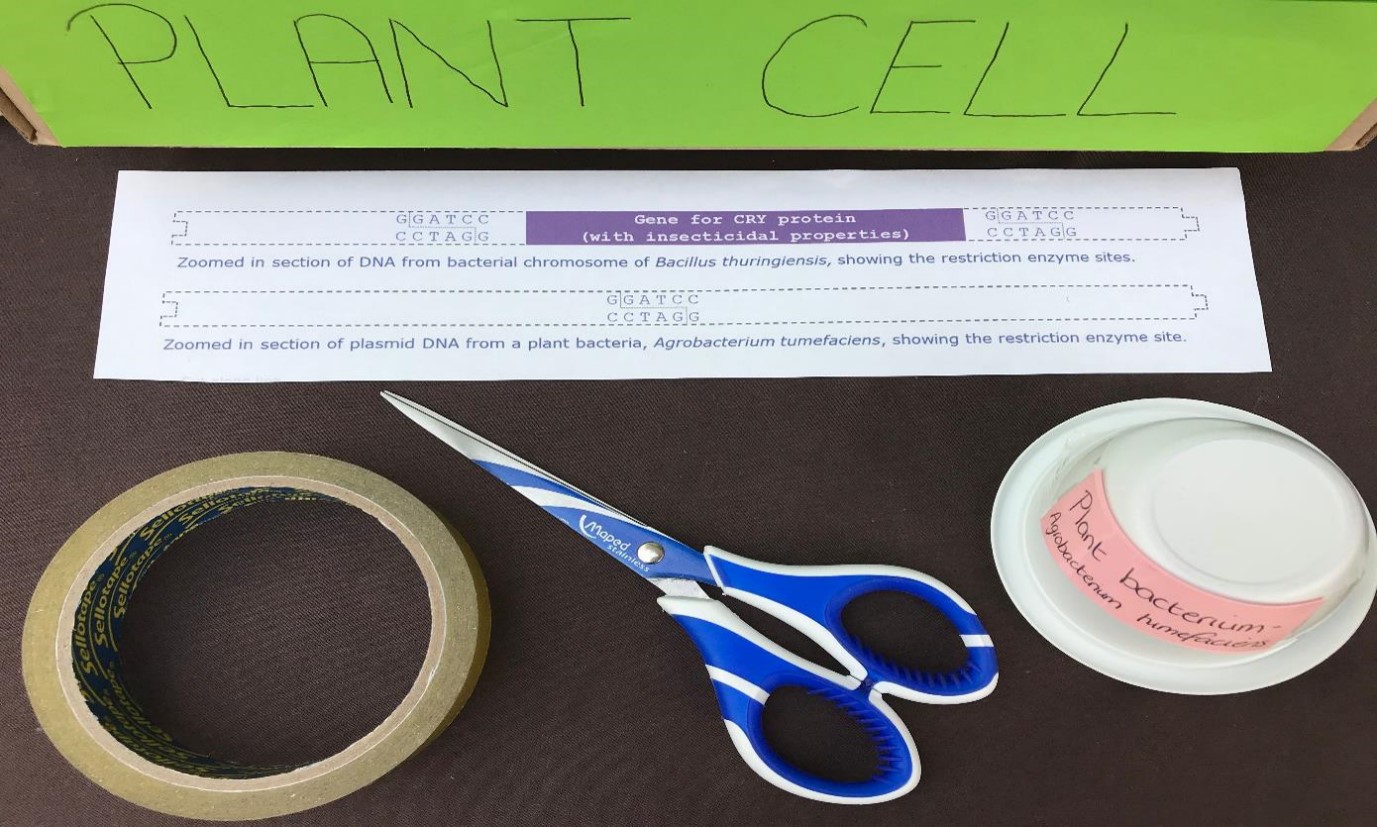 Image: An image taken of the equipment required for one of the 'Selective Breeding and Genetic Engineering' activities 'Modelling the Genetic Engineering of a Plant'. Credit: SAPS.
Mosses (Bryophyta) are one of the oldest plant groups on Earth. Characterised by not having roots, they can tolerate both damp and shaded places as well as a bright and dry environment and incredibly there are approximately 12,000 species of moss worldwide.
Researchers from the Natural History Museum of Denmark at the University of Copenhagen have discovered how mosses became one of the world's most widely distributed plants with global wind systems transporting them along Earth's latitudes, to rooftops, roadsides, and lawns worldwide. The discovery provides us with a better understanding of how other small organisms can be spread, including airborne bacteria and organisms that produce airborne spores. Using genetic data researchers studied how one of the world's most widespread moss species, Ceratodon pupureus, also known as fire moss and purple horn toothed moss, and in the UK as redshank, has managed to inhabit every nook and cranny of the planet including Antarctica.
Evolutionary biologist Elisabeth Biersma, who led the study, stated "we found a remarkable overlap between global wind patterns and the way in which this moss species has spread over time". According to Biersma this means that much of the moss the Danish find commingling with their lawn grass or lightly clinging to their rooftops is often part of the same population found on another continent at a similar latitude. For example, moss spores from North America are likely blown by the prevailing Westerlies across the Atlantic to Denmark.


Image: Global wind patterns and the different moss families. Credit: Christiaan Sepp (Wikimedia Commons).

The researchers' analysis demonstrated that the current distribution pattern of C. purpureus has occurred over the last ~11 million years. However, the fact that it has taken so long for the moss to spread to the places where it is found today is somewhat surprising. "This can probably be explained by the fact that global wind systems can partly disperse spores over a long distance, but also restrict global dispersion as wind systems are self-enclosed and isolated transport systems, which thereby restrict any spreading beyond them," explains Elisabeth Biersma. Such a uniform pattern of proliferation across the globe, as demonstrated with C. pupureus, highlights that this may be transferable elsewhere.
Biersma went on to conclude that, "these findings could help us understand the spread of other organisms, such as bacteria, fungi and some plants, which are also spread via microscopic airborne particles transported by the wind. But only the future can say whether this knowledge is applicable to other organisms." Watch this space!
C. pupureus is widespread across the UK so keep an eye out for it on walls, roofs and well-drained soil and consider how far it may have travelled to get there.
To read the article in full, click here.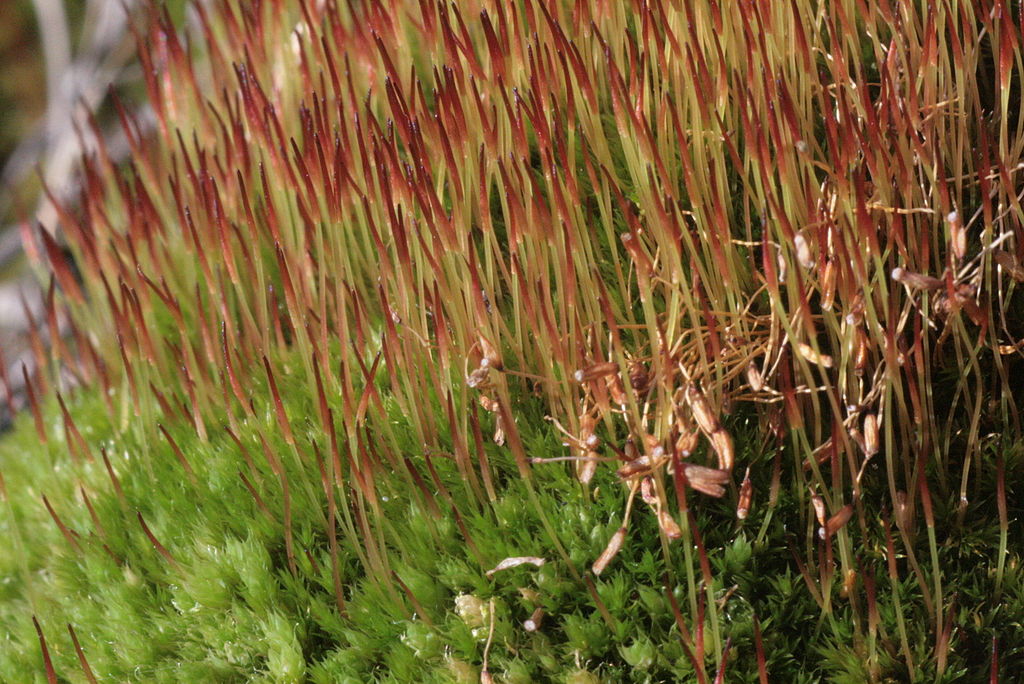 Image: C. purpureus (redshank moss). Credit: Wikimedia Commons.

In other news…
SAPS Plant Science Summer School 2021, Sunday 27th June – Thursday 1st July 2021
Are you a teacher of post-16 biology?
Save the dates for the SAPS Plant Science Summer School. You will have the opportunity to learn about contemporary plant science research from world-leading plant scientists, explore how this might help you provide context and inspiration for your students as well as discuss the topics applications to the curriculum. Please note that the Summer School will move online if appropriate.
To register your interest and to receive more details email This email address is being protected from spambots. You need JavaScript enabled to view it. with your role and place of work.

Teaching Biology: Inspiring Students with Plant Science
Our free online course for teachers and technicians (all levels of experience) is back live online and ready for you to enrol now. Ideal for CPD, you will have the opportunity to learn how to keep your biology students engaged with practical science and plants.

ASE Annual Conference Online 2021
It was so good to see many familiar faces and new ones throughout the ASE Annual Conference that was
online last month. Thank you to everyone who joined us as we 'Supported Technicians with Biology Practicals that Work', provided top-tips for using our plant science practicals and discussed the 'importance of biology' and ways to motivate and engage students. It was a new experience for us and one that was enjoyable.
If you attended the Technician CPD session you will find the answers to your questions on the downloadable document on the exhibition webpage here.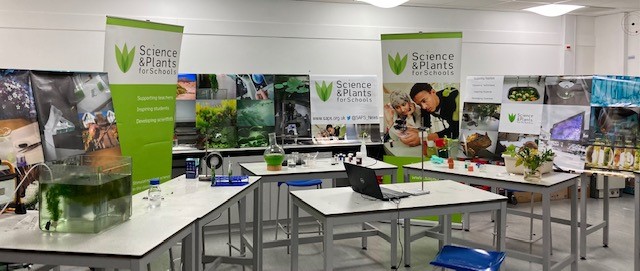 Image: Our setup for the online Technician CPD session.

We think those of you managing the difficult balance of sometimes remote and sometimes face to face teaching right now are doing a fantastic job! If you can think of any ways we can support you better, please This email address is being protected from spambots. You need JavaScript enabled to view it..
Keep it up and stay safe.
The SAPS Team