Newsletter April 2020
In this edition of the newsletter we are highlighting our new webpage dedicated to showcasing resources your students can use while distance learning, an ideal CPD opportunity for teachers and technicians with all levels of experience, an update on the Plant Science Summer School, a chance for students to enter a competition and a news story on how wild flowers are bursting back and blooming.

Learning beyond the classroom and outside of the school lab
To support you in supporting and developing your students, we have created a webpage where you will find a selection of resources that have been carefully selected with your students in mind at this time. The resources contain a mixture of videos, animations and practicals that can be done outside of the lab. Grouped by the anticipated age of the students, you will find some resources are appropriate for different age ranges, depending on the ability of your students or the availability of equipment.
Do be sure to visit the webpage periodically as over the coming weeks we will be adding to this bank of resources. Click here to view the resources.
We'd be delighted to hear from you about any ideas you have had for plant-based distance learning. Please do get in touch via the This email address is being protected from spambots. You need JavaScript enabled to view it. or on our social media channels if you would like to share something with us and other SAPS Associates.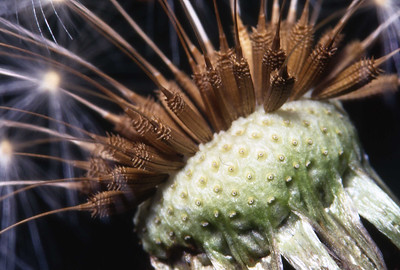 Image: You can investigate gravitropism with dandelions with our resource featured on the webpage. Credit: SAPS.
Teaching Biology: Inspiring Students with Plant Science
Join over 300 teachers and technicians in bringing the wow-factor to biology.
Many of you may already be aware of this free online course but we are now pleased to announce that the course has been extended and is now available until 31st May. Teaching Biology: Inspiring Students with Plant Science will provide you with the opportunity to improve your knowledge of plant science and learn how to incorporate it into the curriculum. You'll also have the chance to share examples of hinge-point questions to address student misconceptions. Not only that, you'll explore how to help your students apply what they've learnt to new contexts and increase their engagement.
We have extended the availability of the current run of the course meaning it is available for you now and until the 31st May. However, if now is not the right time for you, you can enrol for the next run commencing on 22nd June 2020 where you will have the additional opportunity to be mentored by SAPS and STEM Learning for the first three weeks.
You can view our introductory video here to gain further insight into whether this is a course for you and you can enrol here.
As we all adapt to new ways of working, STEM Learning have developed a free online course to ease the transition to teaching science to secondary students during lockdown with online and offline approaches. For more information on 'Teaching for Home Learning: Secondary Science' or to enrol for the 4th May, click here.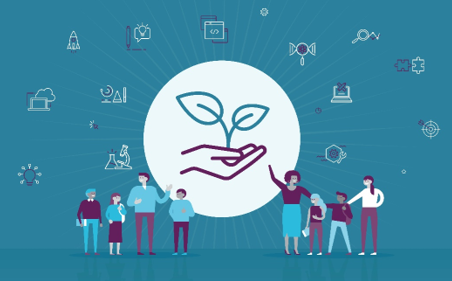 Image: Teaching Biology: Inspiring Students with Plant Science. Credit: STEM Learning

SAPS Plant Science Summer School for Teachers (28th June – 1st July 2020)
Earlier this year we advertised the SAPS Plant Science Summer School (aligned to the Gatsby Plant Science Summer School for undergraduates) to teachers of post-16 students. Due to the current situation, the Summer School will not be going ahead in the physical format originally planned. From live lecture streaming to group discussions, we are looking at ways you could experience the Summer School electronically and from a safe distance. We are anticipating with the move to remote learning that the Summer School will be adjusted in its duration.
If you are interested in this opportunity and would like to be kept updated about our plans for the Summer School, please email theThis email address is being protected from spambots. You need JavaScript enabled to view it. with your name, role and the amount of years of post-16 teaching experience you have.
There are glimpses of colour in this current time and we have wild flowers to thank for some of that.
You may have seen in your garden (if you are lucky enough to have one) or perhaps whilst taking your daily walk an emergence of wild flowers. Plantlife, a plant charity, has made a prediction that there will be a boost in wild flowers among roadside verges and parks due to a lack of mowing due to lockdown restrictions.
The charity had noted a change in attitude towards roadside verges in recent years, from manicured landscapes to more wild and colourful verges. You might be thinking that wild flowers found on the side of the road or around the various apparatus found in a park is nothing new and you would be correct. However, we have been used to seeing the hardier species who can withstand the roadside verges that are typically drenched by nitrogen emissions expelled from vehicle exhausts. As you take in your local environment while socially distancing over the next few days and weeks, you may well start to see more than a just a burst of yellow from the common dandelion (Taraxacum officinalis).
To read the article in full, click here.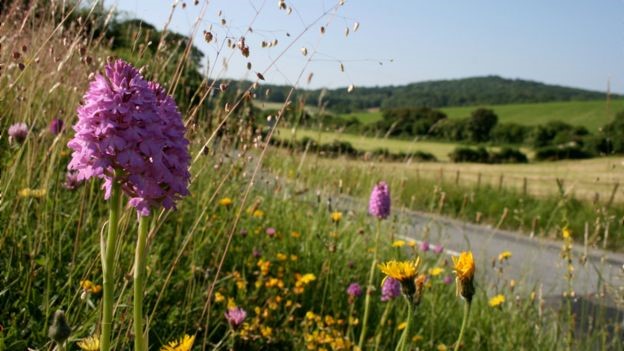 Image: Wild flowers growing on a roadside verge. Credit: Plantlife/ BBC.

Competition time
The Royal Society of Biology (RSB) Photo Competition 2020
Whilst some of you may be taking the opportunity to take your daily exercise, why not take your camera with you…?
The RSB are calling amateur photographers to submit their photos under the theme 'Our changing world'. Your photograph could illustrate the changes which occur within nature, including how wildlife adapts, or the impacts humans have on nature. There are two categories and two sets of prizes so that you and your students can get involved. For more information and to enter, click here.
Let's get plants the exposure they deserve!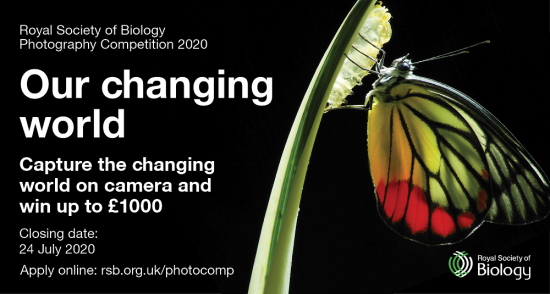 Credit: Royal Society of Biology.
The RSB Intermediate Biology Olympiad 2020
The Intermediate Biology Olympiad challenges students' biology knowledge and encourages them to continue studying the biosciences after school/ college life. The competition takes place between 2nd - 9th June 2020 and there are prizes to be won including publicly recognised certificates. Students in Y12 (England and Wales), Y13 (Northern Ireland) and S5 (Scotland) are eligible. This year, the setup has been adapted for students to be able to participate from home.
For more information and to register, click here.

The SAPS Team continues to work from home and are still available to answer your queries via the This email address is being protected from spambots. You need JavaScript enabled to view it.. Please don't hesitate to get in touch with us if you have any questions or ideas to share.
Take care of yourselves.
    Best wishes,
    The SAPS Team